Christmas Sale! Save $100.
Offer valid until 25th December, 2021
30 Day Risk-Free Trial.
Order will be delivered in 2-4 Days
Christmas Sale! Save $100.
Offer valid until 25th December, 2021
30 Day Risk-Free Trial
Order will be delivered in 2-4 Days
O

rder will be delivered in 2-4 Day
Free Shipping anywhere across the United States, United Kingdom, and India.
We're here to help you get the most out of your Frontier X. Email us 24/7 with your questions.

Your unit is protected by a limited warranty for one year from the original date of purchase.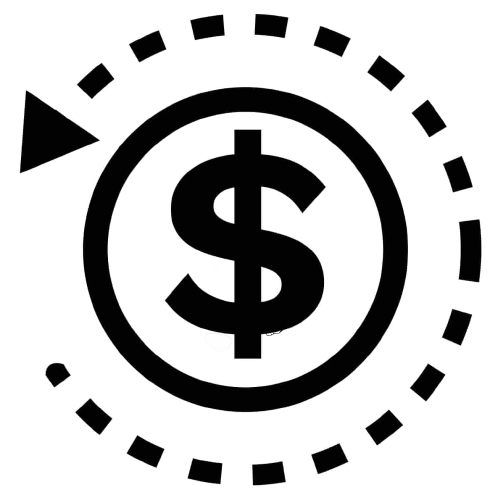 An unbeatable guarantee: Try the Frontier X for 30 days, 100% risk-free.
What makes the Frontier X unique?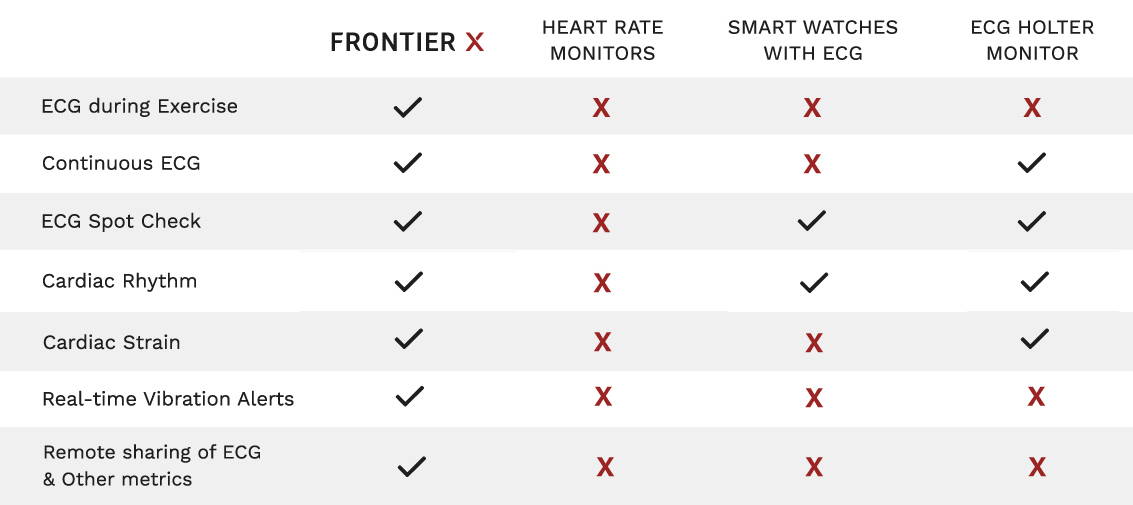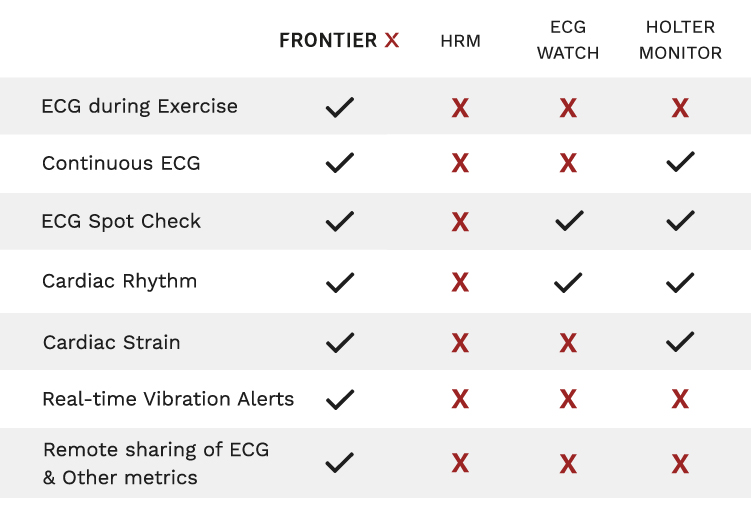 How does the Frontier X keep your heart safe?
The Frontier X measures changes in your ECG, indicating oxygen deprivation and heart muscle damage. The device subsequently provides your Cardiac Strain values in real-time on our app. It also warns you with a double-vibration alert if you cross your pre-set threshold, helping you exercise at an exercise intensity that is safe for your heart. This alert can tell you whether you should finish the last lap, run that extra mile, do those last few push ups, or just give your heart a rest.
How does the Frontier X improve your performance?
The Frontier X measures both, Breathing Rate and Heart Rate. Breathing rate is much more closely correlated with your true internal effort than heart rate, because unlike heart rate, it is not influenced by external factors like caffeine, lack of sleep, temperature, humidity and stress, which are some of the problems with heart rate based training. The Breathing Rate based alerts on the Frontier X tell you when to speed up and when to slow down, enabling you to optimize your performance.
Cardiac Strain estimation based on your ECG*

ECG live-streaming and recording for up to 24 hours, and detailed ECG summary available on the web app*

Effort estimation based on Breathing Rate

Real-time vibration alerts when you cross your Effort and Strain thresholds

Estimation of your Internal Training Load based on Effort across all sports

Suitable for running, cycling, swimming and other endurance sports


IP67, Waterproof up to 1.5 metres

Battery: Upto 24 hours of continuous use, or two weeks of typical use.

Option to see real-time data on Apple watches and Apple/Android phones

Option to train distraction-free without a watch or phone by using real-time vibration alerts

Workout highlights available on the device

Workout summary available immediately afterwards on your phone

Accurate Heart Rate measurement

Easy to follow post-workout training insights

Apps available for iOS and Android phones, as well as for Apple watches

Display Heart Rate on compatible BLE Garmin watches



* Disclaimers apply.
Christmas Sale! Save $100.


30 Day Risk-Free Trial